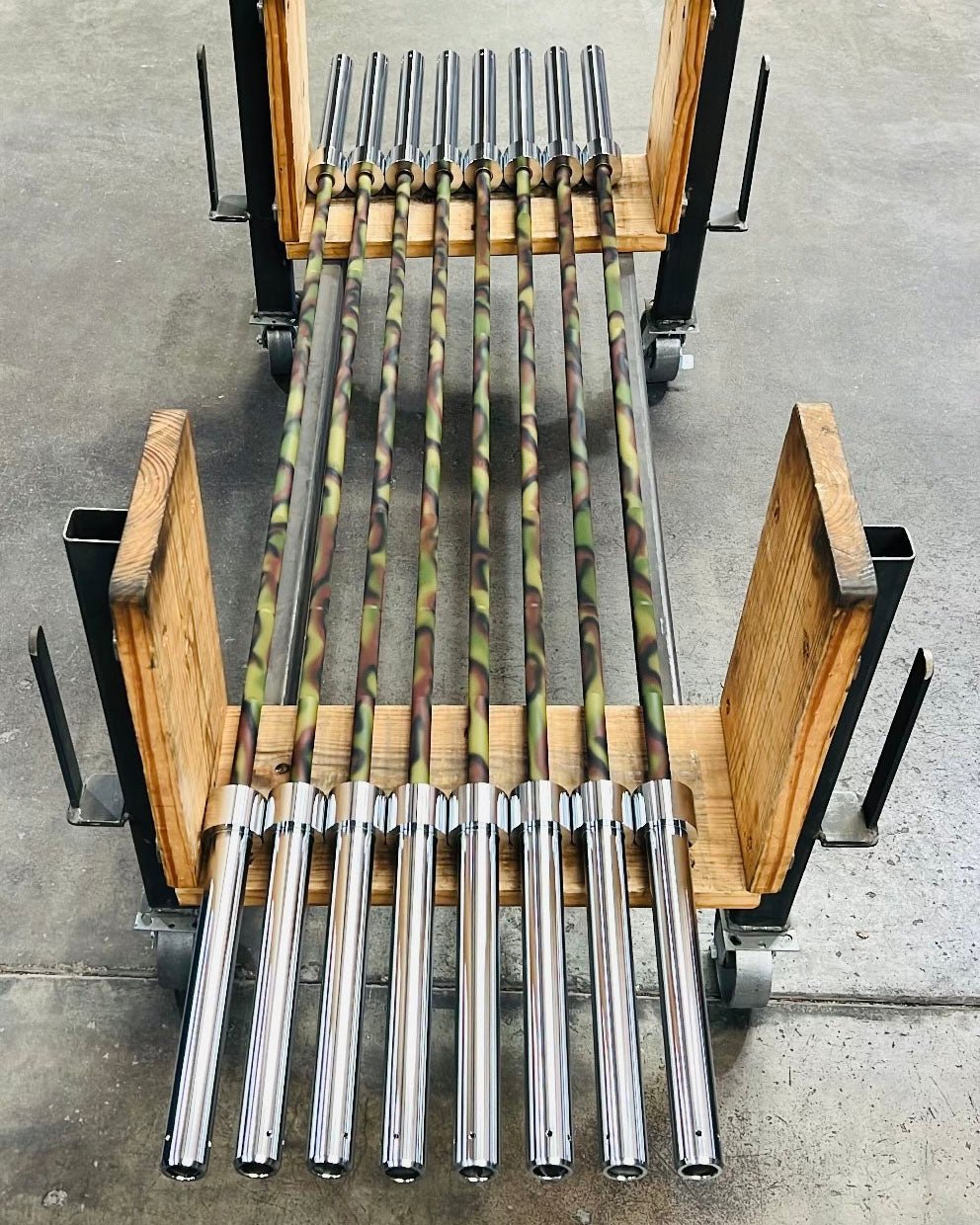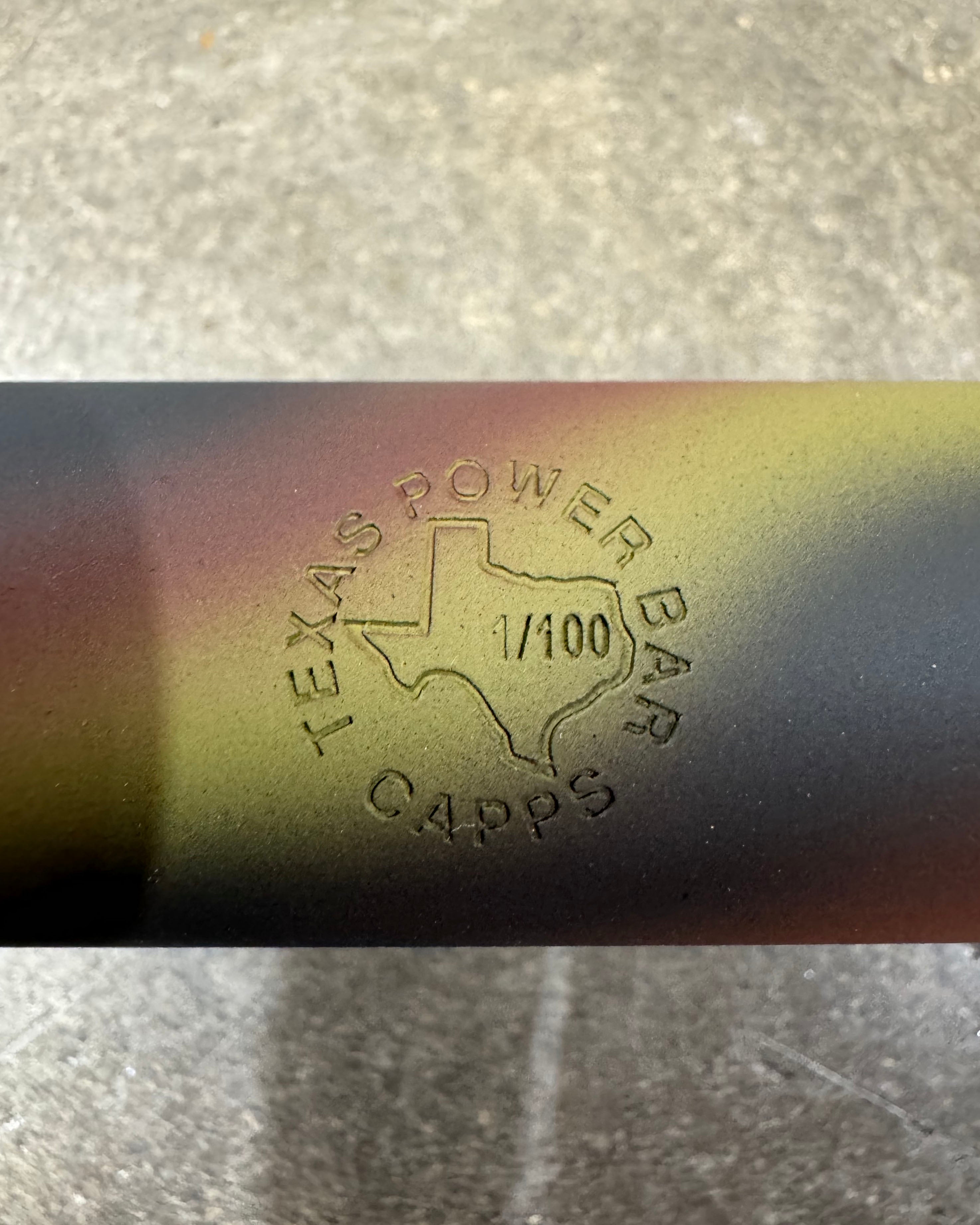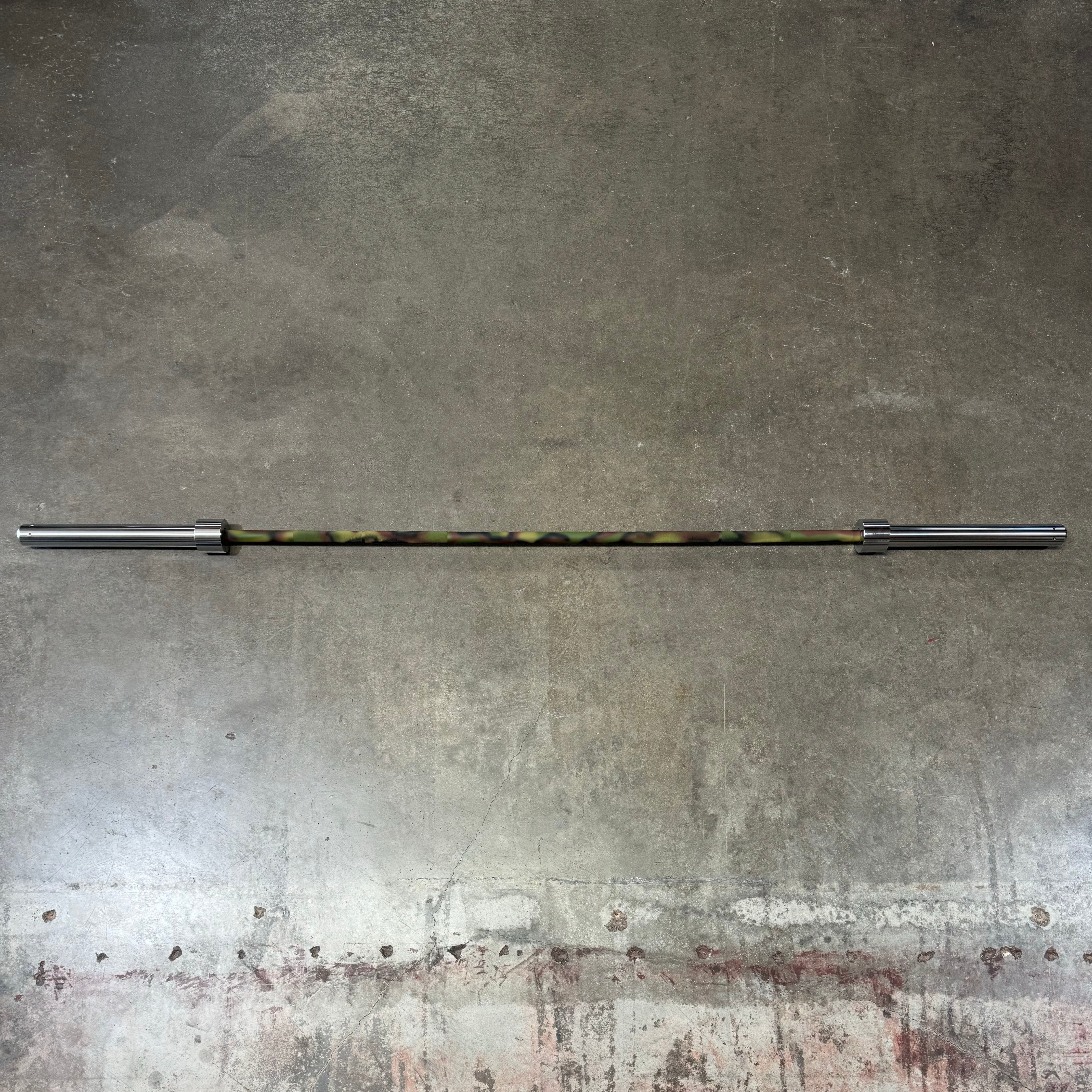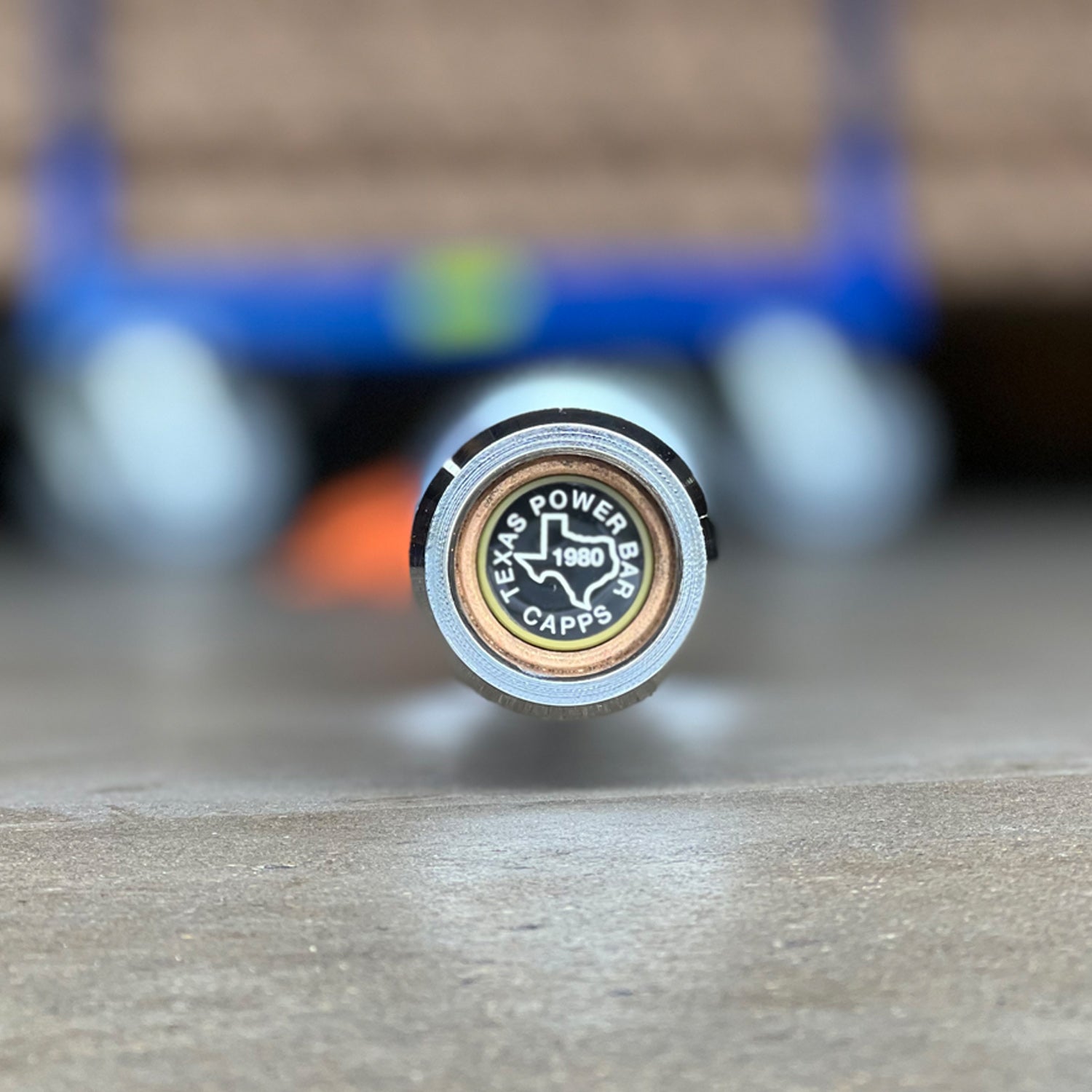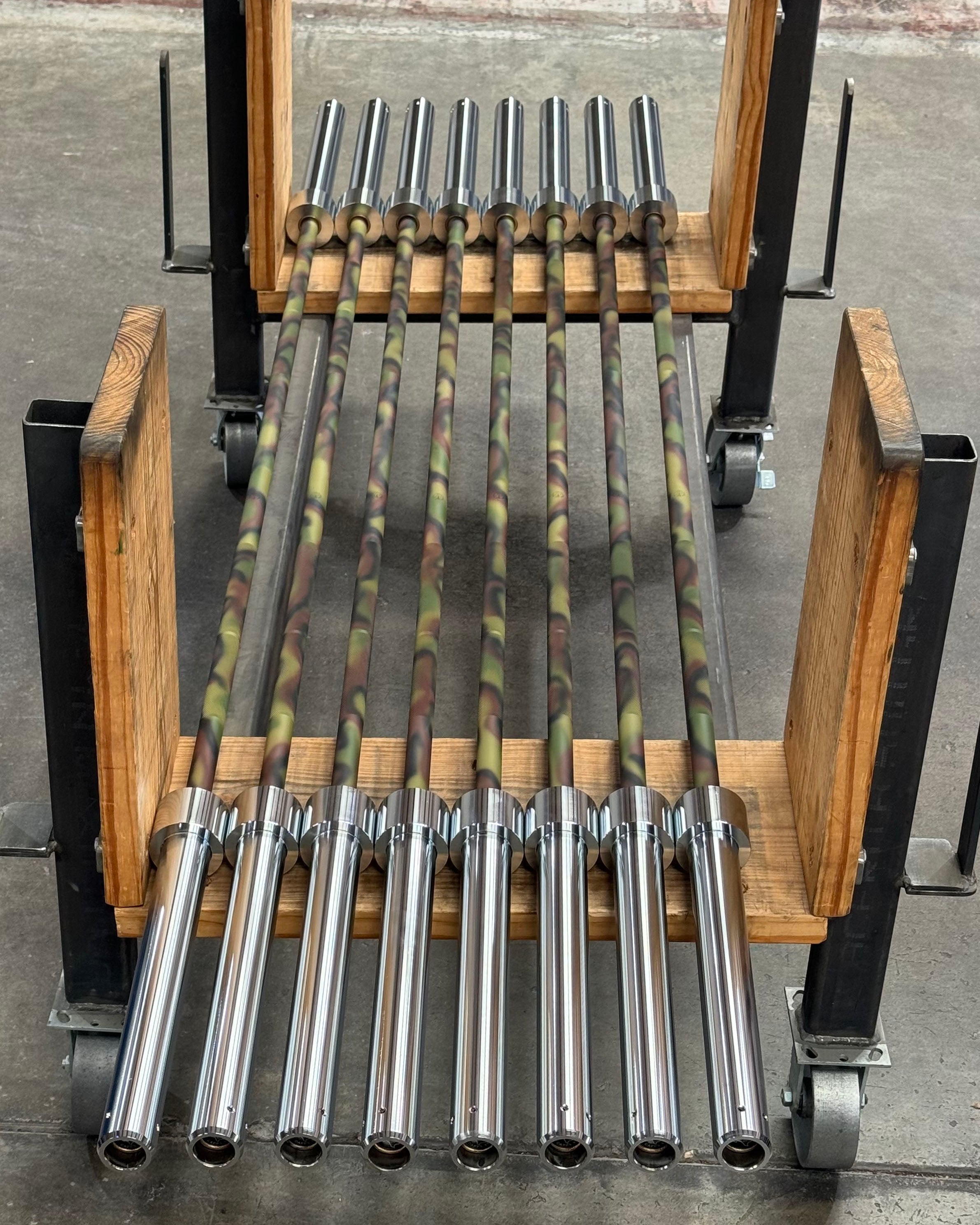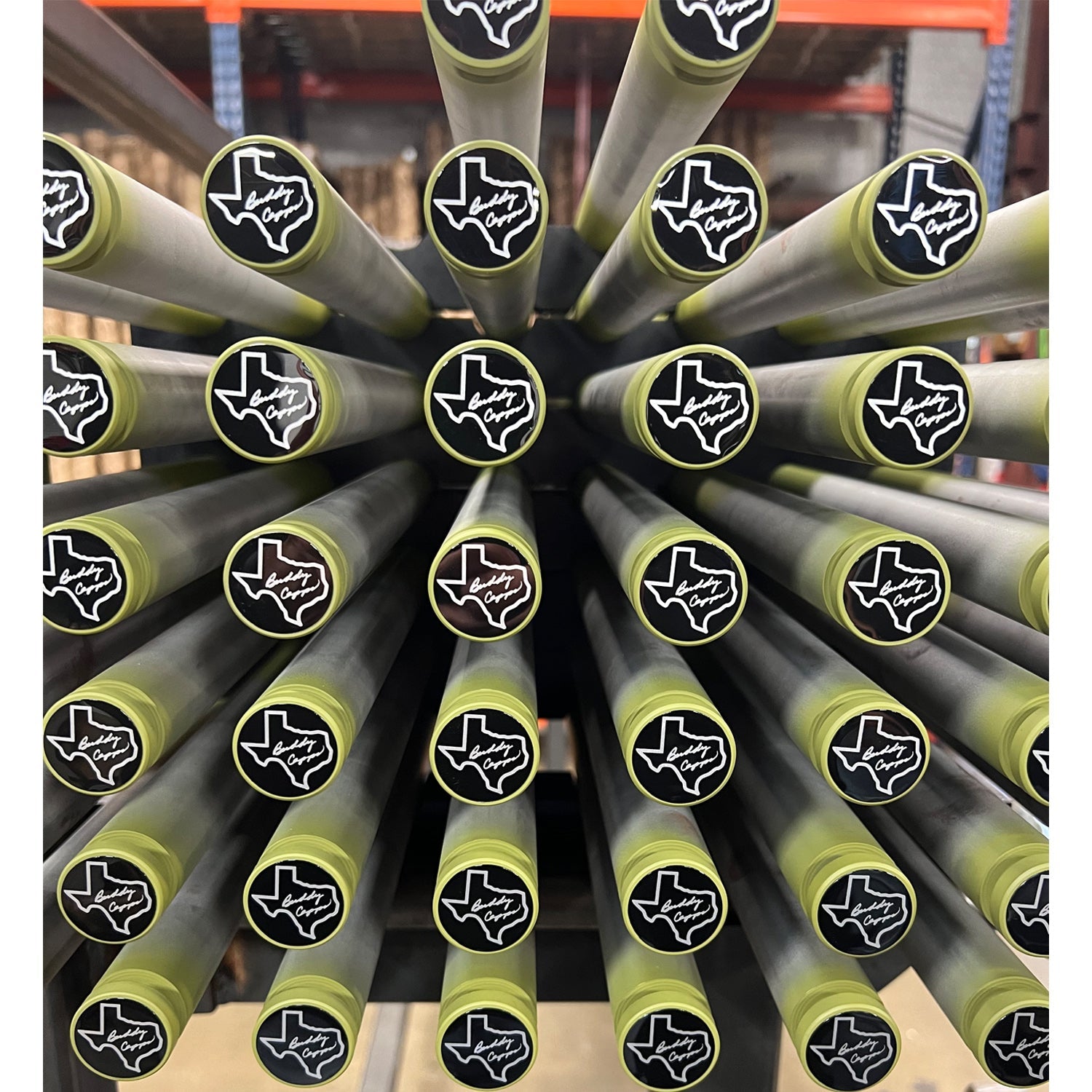 Veterans Day Texas Deadlift Bar w/Camo Cerakote - Limited Edition 2023
---
---
Texas Deadlift Bar - 2023 Veteran's Day Camo Cerakote Bar
Limited to 100 total bars. Each bar is laser engraved with bar number (#/100), custom camo cerakoted shaft. Each bar is non-refundable and all orders are final.
Veteran's Day…
Officially observed each year on the 11th of November, is a day in which Americans express our gratitude and stand united in respect for the service of our veterans.
As Texas Power Bars continues to grow and our manufacturing capabilities increase, so must our efforts in supporting others. Our history of supporting the men and women that protect this country is a point of pride for us, and after discussing what the next step is we have decided to release the 2023 Veteran's Day Texas Power Bar in support of the Matthew Pucino Foundation.
Each of these laser engraved special edition barbells will be constructed to the same quality and standards of the classic Texas Deadlift Bar known the world over, but will feature a unique Cerakote camouflage pattern on the shaft and upgraded chrome sleeves. 
What is the Matthew Pucino Foundation?
The SSG Matthew A Pucino Memorial Foundation Ltd is a 501(c)(3) charity dedicated to continuing the legacy and memory of SSG Pucino, American Soldier and Green Beret. Matthew's family, friends, and teammates operate the foundation with 100% of funds raised being applied to causes and efforts chosen by the foundation that aid and support the needs of wounded veterans and their families as well as the needs of gold star families around the country.
To learn more about the life of SSG Pucino and the Matthew Pucino Foundation, or to support directly please follow the link below.
A portion of each barbell sold, and 100% of all direct donations will go to the Matthew Pucino Foundation to aid in the construction of a smart home for an injured combat veteran.

… After enlisting in the Marines in 2005 and serving in Iraq by 2007. JT celebrated his 24th birthday by proudly earning his combat action ribbon. Unfortunately shortly thereafter, he was shot NUMEROUS times during combat, sustaining severe injuries.

After a challenging recovery that included relearning how to walk, he embarked on a journey towards law school. Unfortunately, an undetected bacterial infection in his heart later triggered numerous health issues which ultimately lead to a coma, quadriplegia, and cognitive blindness, introducing ongoing hardships into his life.

With your support we will be raising money to support the construction of his smart home and ongoing full time care.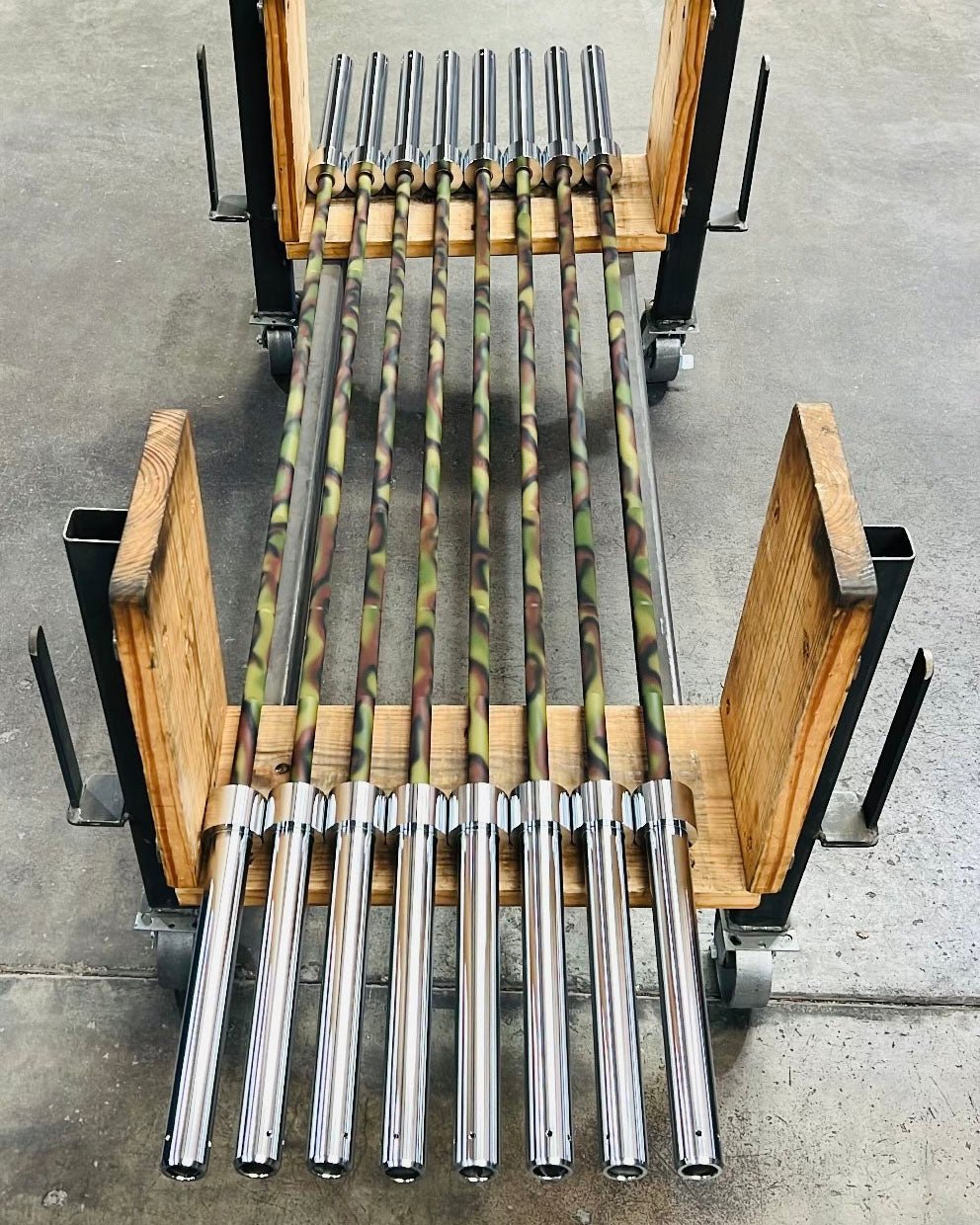 20KG/44LB | Aggressive Knurling
Veterans Day Texas Deadlift Bar w/Camo Cerakote - Limited Edition 2023
Veterans Day Texas Deadlift Bar w/Camo Cerakote - Limited Edition 2023
Product Specs
Colors
Custom Camo - Limited Edition
Knurl Marks
Single Powerlifting Knurl Mark
The best!
This is the best damn bar to deadlift with…..and the camo just makes it look that much more badass.
Veterans Day Texas Deadlift Bar w/Camo Cerakote - Limited Edition 2023
Veterans Day Texas Deadlift Bar w/Camo Cerakote - Limited Edition 2023
Veterans DL bar
Received my bar last week, just in time for the weekend DL session. The bar is beautiful!!! Paused for a moment to take it in before we got to work! Cerakote finish is pristine. Knurling is savage, which I love. Overall 10/10 bar. Highly recommend if you're in the market. On top of all that, it's for a great cause supporting one of my brothers in arms!
Veterans Day Deadlift Barbell
Just received this barbell, and it's nice. Great finish, and knurling. Nice to help out with the foundation even more. Would highly recommend if you are in the market.